Recently I have been reading back on some old posts and to be honest am "cringing slightly". I have decided to take blogging a lot more seriously which means that I am going to rewrite some old reviews more for personal recurrence but also to make them easier to read. They do not represent my full writing ability hence the need to redo them.
Happy Reading:)
Summary of plot
Frankenstein find himself trapped in a war between two species; the demons and the goblins.
The build up to this film was immense, it's another exciting twist on a classic tale similar to Maleficent. This film didn't hold back on the cast either containing Aaron Eckhart from the exciting "Dark Night" and Jai Coutney from the disappointing "A Good Day To die Hard".
Entering the screen to watch I, Frankenstein there was a part of me that wanted to burst with excitement. I looked forward to watching intense action mixed with some really good CGI monsters - sounds a bit childish but who doesn't like a good film?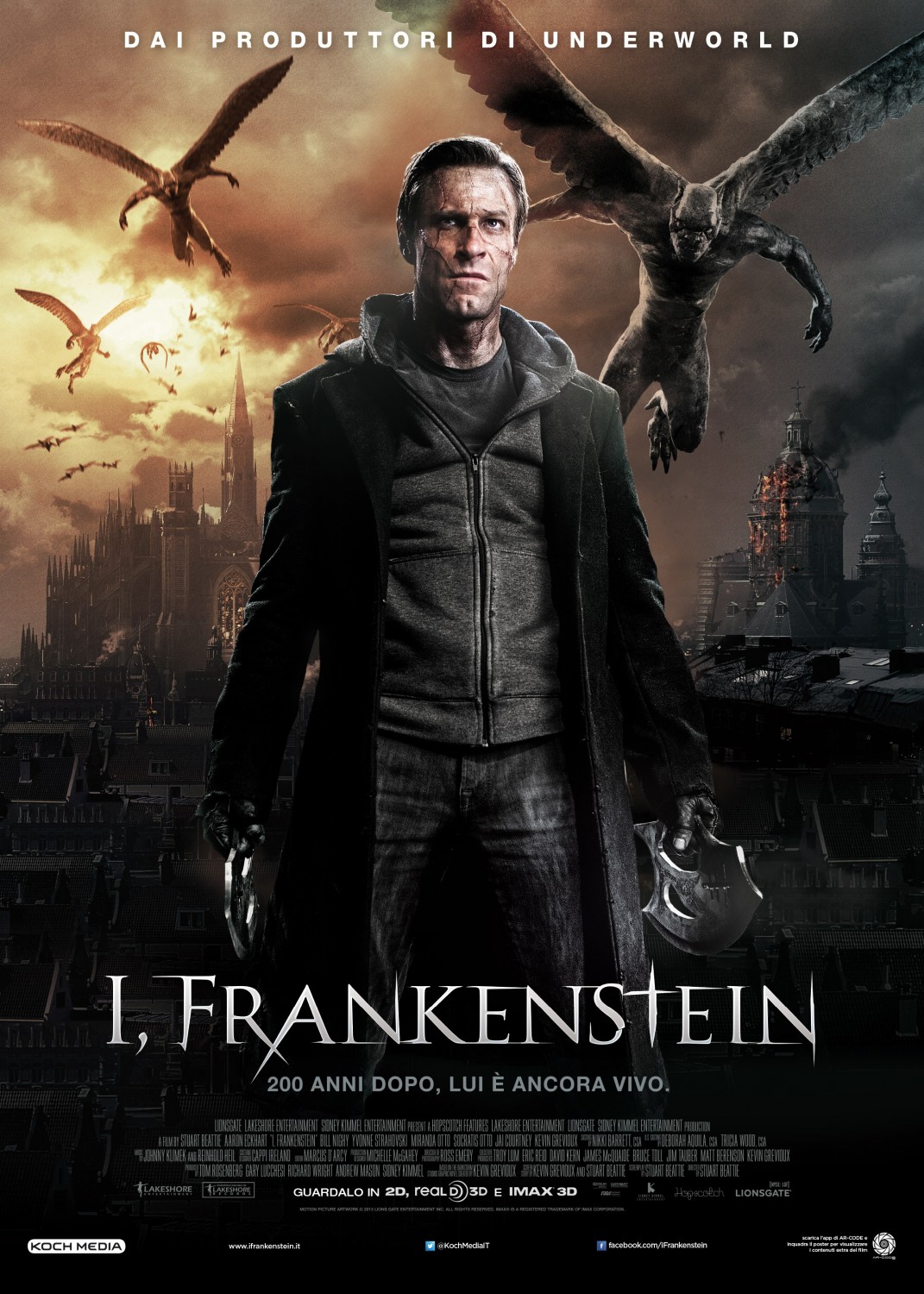 About 10 minutes into the film it just didn't feel right; there was an inner conflict with what I expected to happen and what was actually happening. I got the sense that this film was going to be a disappointment from the outset and unfortunately I was not wrong.
At the beginning they really focus on Frankensteins immortality however it just seemed a bit too similar to Wolverine from X-men who had ruined this common ability. This is not the films fault but it was a bad way to start off.
Later in the film we are treated with some action which was alright for a child but it is a 12A so I really wasn't expecting anything spectacular like in The raid 2. The CGI monsters were impressive and can be compared to the ones found in "The Mortal Instruments: City of Bones". Obviously they were different but any film that has a monster automatically gets compared to this in the mortal city franchise (in my head at least).
As the plot developed it can only be described as immature. The film felt like it was made for children but really it should have been for those above the age of 12 that are likely to have read / studied the book, seen the classic Frankenstein films and understand his origin story.
So after watching this film I cannot help but feel deeply disappointed; it really did fail to deliver. The action we all wanted / expected was not there, I can only describe the whole film as a dud - even the twist was predictable and we didn't really care about it.
I give I, Frankenstein a disappointing 4.9 / 10